【End of the exhibition】


fusengirl®︎ × Shizuka Ando "moment"


Collaboration Project by 

Sho+1 & 

+DA.YO.NE.





Date|July 7th - July 29th, 2023
Time|12:00 - 18:00
Closed day|July 10th,11th,18th,19th,24th,25th
※Opening gallery on Sundays and holidays

Please be careful because this exhibition is different from normal business days.

Free Admission

【Opening Reception】
Friday, July 7th 18:00 - 20:00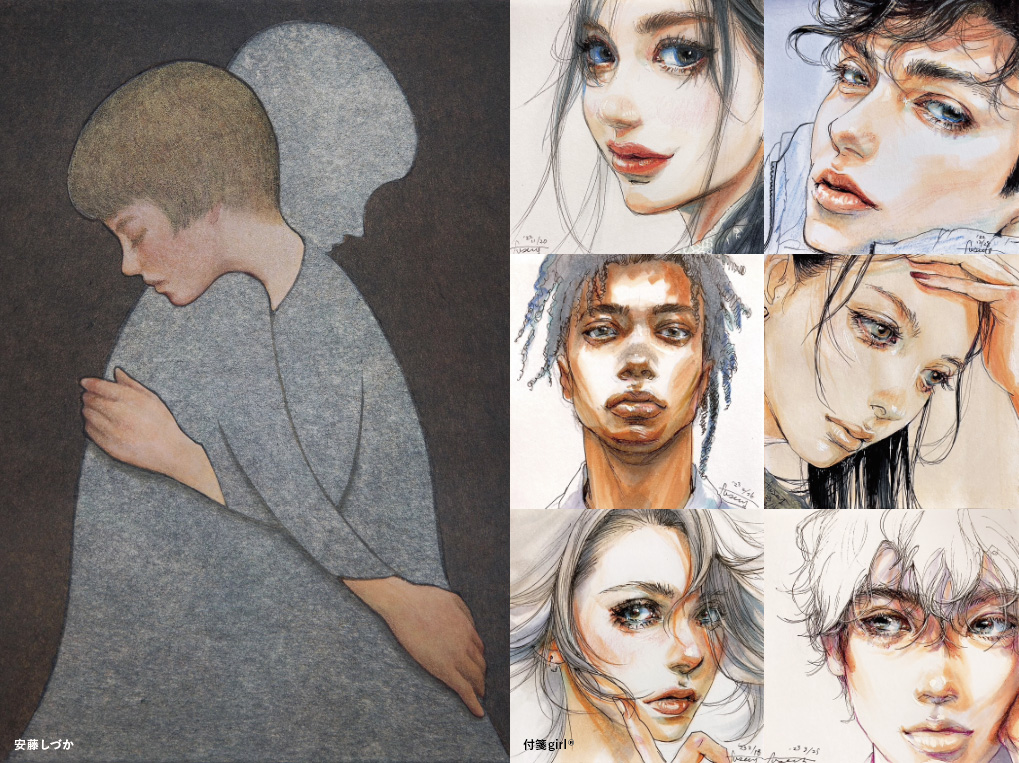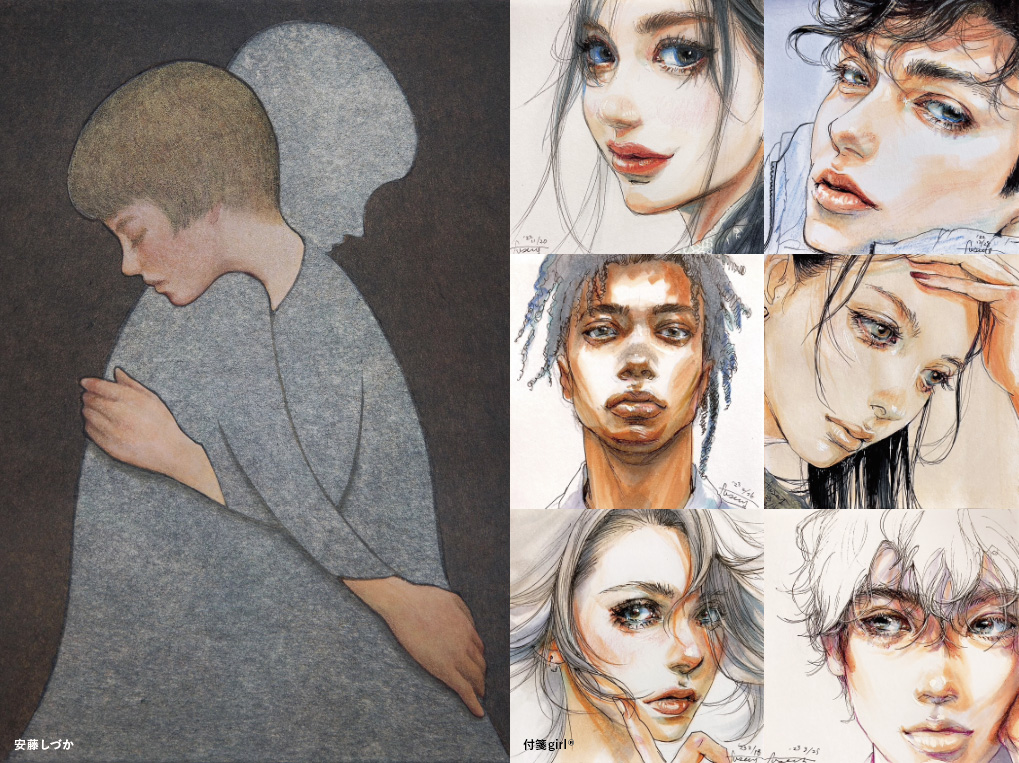 The collaboration between Sho+1 and an art curator, Yasumasa Yonehara will be taken place.
Sho+1 will be pleased to hold a two-person exhibition, titled "moment" by fusengirl® and Shizuka Ando during Friday, July 7 through Saturday, July 29.
The show will bring out a new scope by fusengirl® with her Japanese painting roots and by Shizuka Ando's pursuing the potentiality of natural mineral pigments.
The theme of this two-person exhibition reflects the term of "moment".
fusengirl® is characterized by the delicacy of the line drawings on sticky notes while
Shizuka Ando engenders the atmosphere of nostalgia by using natural mineral pigments. Both artists
express the beauty of the moment.
Such beauty is the history and memory of people who exist there at the particular moment.
I want you to be satisfied with the beauty of the exquisitely accumulated time and techniques.

Curator Yasumasa Yonehara(+DA.YO.NE.)
Exhibition artist
fusengirl®︎
fusengirl®︎ posts a drawing of an anonymous person on a sticky note every day on social media. Various tools such as fountain pens and acrylic paints are used for her expressions that support the technique of Japanese paintings. fusengirl®︎ makes her own creativity one and only with the drawing technique and the ability to capture space that is reminiscent of her imaginary world, whilst she takes advantage of margins and the adventurous structures, reflected by delicate touch.
Shizuka Ando
Shizuka Ando spreads a piece of wet Japanese paper on a wood panel, uses traditional Japanese painting materials such as sumi, and creates her coarse-grained work with rock paints by crashing an ore. She produces an ingenious Japanese painting that stands out the potentiality of rock paints from her delicate and drastic sensitivity with her own expression technique.
※ Exhibition schedule and business hours are subject to change.
---