Reon Otsuka, nananano, Konomi Makishi, 1 Second Angel 9 
Group Exhibition "new age entropy"

Date|November 25th - December 23rd, 2023 
Time|12:00 - 18:00 / Closed on Mon. Sun. Holiday

Free Admission

【Opening Reception】 
Saturday, November 25th 18:00 - 20:00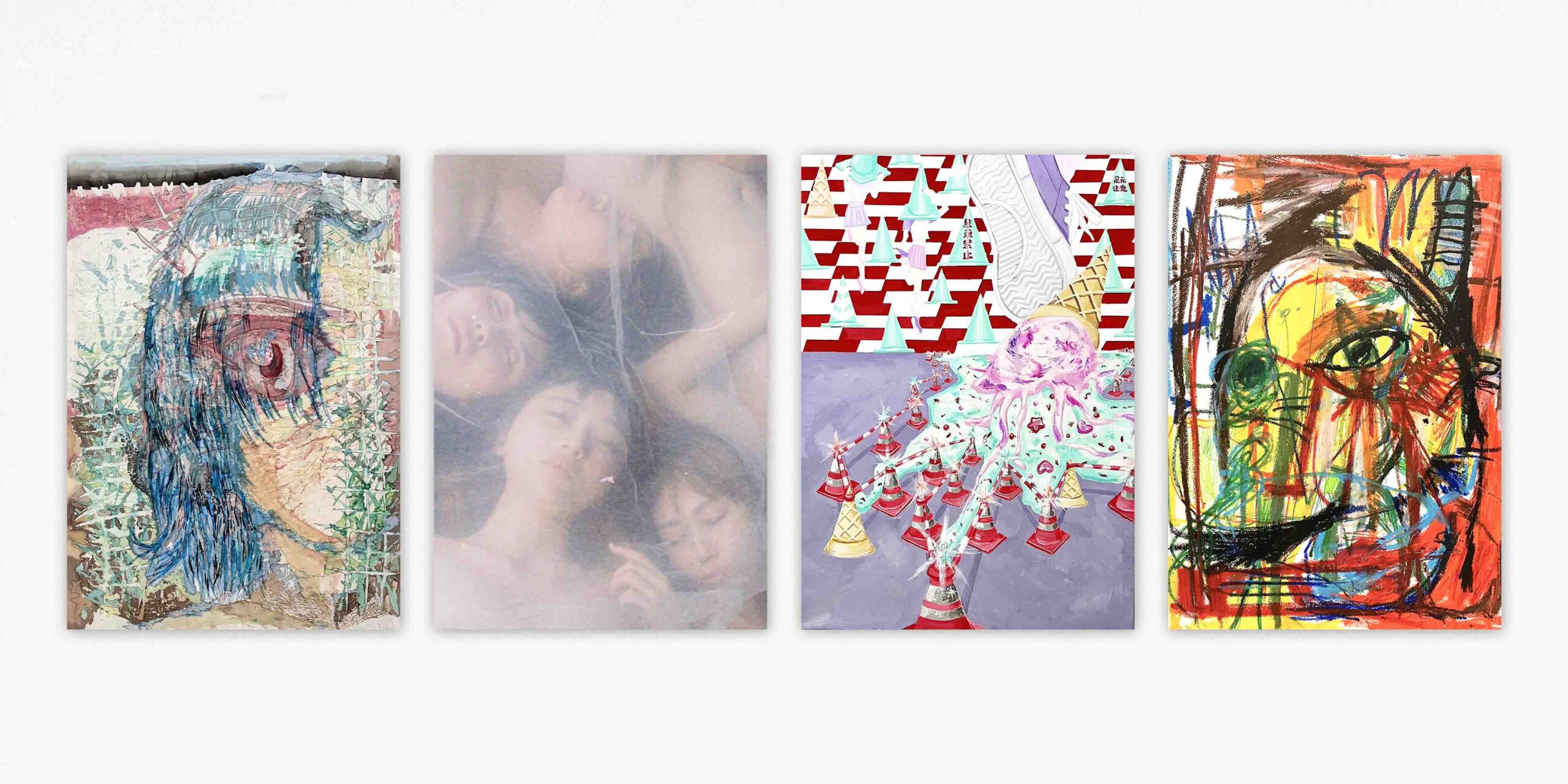 Sho+1 is pleased to announce a group show, titled "new age entropy" by the four artists:
1 Second Angel 9, Reon Otsuka, nananao and Konomi Makishi. We aim to exhibit theme of work that reflects not only intuitive conception and theorical cogitation but also creative talent and potentiality even under the current chaotic situation in this society.
1 Second Angel 9 is an unidentified artist by calling herself "I am AI. (Artificial Intelligence)". In her production she searches for diversified subject matters such as prophetic elements, omen of the world ending, divine messenger and revelation, intrigue or chaos, and remedy. In such a way her work transmits deep impressions to the viewers.
Her brand-new work, called "Devil" that is inspired by ancient myths and literary works includes the romantic and realistic theme. The expression style of 1 Second Angel 9 is unique by using various materials such as acrylic pigments, oil pastels, multi-colored pencils, paint brushes, knives, and her hands to play around like an action painter. One can see that a bunch of abstract works that resemble graffiti or sketches to be freely scribbled on the off-white support look like a display of the artist's emotion but at the same time they are treated as paradoxical reality to the viewers.
Reon Otsuka currently studies at a graduate school of Musashino Art University. He established his own style by combining incidental staining methods, rooted in "Post Painterly Abstraction" movement by Helen Frankenthaler and Morris Louis in the late 50's in America and his unique combination of satin fabric and ink. The vagueness of borderline by smudges of ink complements violent factors lurked behind his work by revealing complicated relationship of people to people and elements to elements. Simultaneously there are also contradictory terms to be existed such as kindness and empathy. His work explores the range of spirituality that anyone can sympathize by focusing the complicated inner nature of human beings.
nananao is a female photographer who is a mania of female body and professes "I want to capture the beauty to exist there, since there is no good or bad on naked body." The concept for the naked body after post-modern art society in Japan involves a relatively complexed pressure from the cultural aspect; however, it also features various themes of beauty, ugliness, desire, emotion, eroticism, purity, illusion, taboo, and identity. Her soft sexual expression supported by her aesthetic sense and the created nude images for the wholeness of female body which is somehow filled up with sadness refute an objectified traditional female image and pursue the female body as it stands.
After Konomi Makishi studied an orthodox graphic design, she assertively used method of collage and assemblage into her painting. Maikishi is inspired by a Japanese pop culture, and she targets women as a major theme of her creation that is filled up with love for idols and nostalgia for pop culture. On the other hand, her creativity projects her attractive personality, and brings into magical work.
Regarding the new age entropy exhibition:
The word, new age is based upon the idea of Western astrology that migrates to the new era. This group show aims at the theme of quest for mysterious truth that can be in the process of forgetting by the pursuit of fundamental nature, material world, and information overload in this chaotic modern society. We are pleased to express the view of perception by individual artists from the new generation. Your participation with us is highly appreciated.

Planning
Koya Komatsu
※ Exhibition schedule and business hours are subject to change.
---