Clara Desire
Muse Incorruptible | Everlasting Muse

October 19th Tues. - November 20th Sat.
12pm - 6pm 
Closed on Sun. Mon. Holiday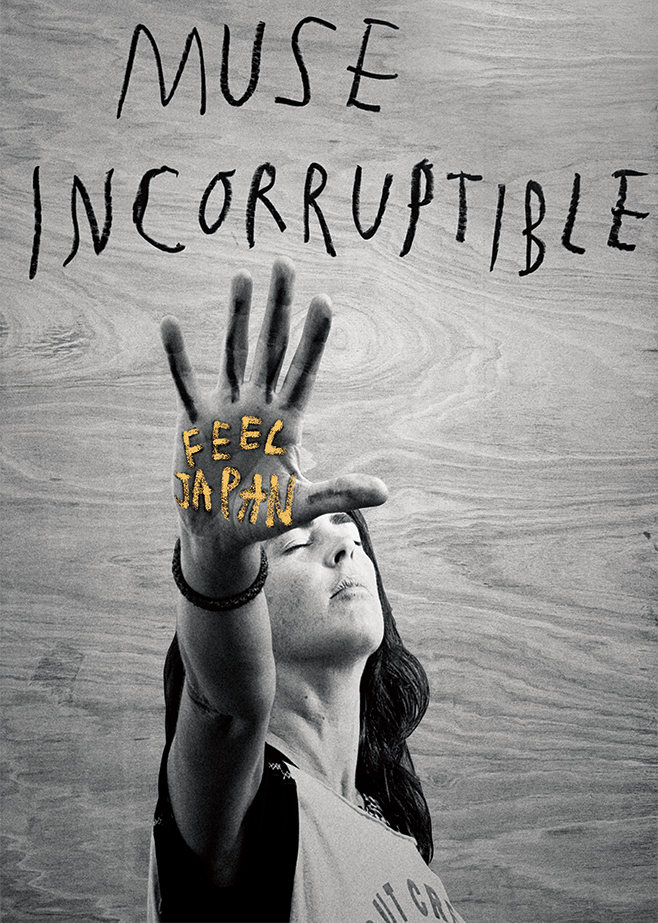 Sho+1 is proud to present Muse Incorruptible, a solo exhibition by Clara Desire opening on October 19th.

Clara Desire is a French artist who follows in the stream of graffiti art, and has started her career as a painter, especially influenced by Futura 2000 (American artist) who becomes a pioneer of an abstract street artist.
The underlying concept of street artists is strongly influenced by "Automatism", advocated by Andre Breton who is a founder of manifeste du surrelisme as well as Abstract Expressionism and Art informel movement are also based upon such principle.

Desire's art reflects the style of combining her beloved comic characters with free writings of her spontaneous and subliminal languages. Such expression ultimately produces unique view of her world, featuring the method of "Automatism" and the primitivist visual style of Jean-Michel Basquiat.  
In this exhibition Desire has made 34 works on panel by recollecting Japan from her past experience of having lived in Japan for a year in 2002. The title of the exhibition, "Muse Incorruptible" stands for Desire herself, and a long time has passed since her first solo show in Japan in 2007.  
It is a great honor to take part in this opportunity and to feel the brand new work by the artist.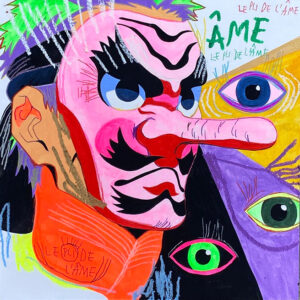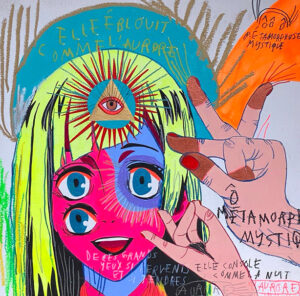 An Artist Statement for "Muse Incorruptible"
I have been fascinated by the idea of making a disguise and acting a part, and showing an attitude of the Muse.
In the Greek Mythology an artist can be given a strong inspiration by respecting the Muse, and at the same time he or she gets possessed by the strength and the spirit of a God. The artist obtains the power of unbound creativity, and then can easily draw and paint with the guidance of the God. I desire such simulated experience, and attempt to make the Muse inside myself.
The Birth of Incorruptible Muse
The Muse born, as if I disguise and act like herself, sometime becomes the magician. She gives an extraordinary power to the heroes appeared in the Japanese anime and makes my creativity manipulate at liberty. This magical method is a challenge which feeds a fresh interpretation and a new idea to a series of mangas that I adore, and then I get the chance of designing a world of chimeras, a magical world, and a thrilling universe. Moreover, my colors, my symbols, my typography are a sort of an expression method which has all my artwork in common, and they enhance the fictional characters. I could demonstrate a massive power as an artist by disguising the Muse as if I am getting inside herself. My hands obey my creative spirit and construct magical heroes, and I can draw and paint successfully as if the artists appear in the Greek Mythology. Seemingly I am guided by the God.
The current exhibition has become an opportunity to make a birth of incorruptible muse inside myself. By disguising the Muse at my own, I am given inspiration and become an artistic performer eventually.
I sincerely express high gratitude to the incorruptible muse who makes myself create a world of fantasy.
Clara Desire
October 2021, France
---
NEWS