Diversity of Perspective

Exhibitors 
Itaru Hirama, Masataka Nakano, Nobuyoshi Araki, 
Mitsuru Sakurai, Shogo Shimiya, 
Alison Jackson, Guido Argentini, Hidemaro

August 17th - September 18th, 2021
12pm-6pm
Closed on Sun. Mon. Holiday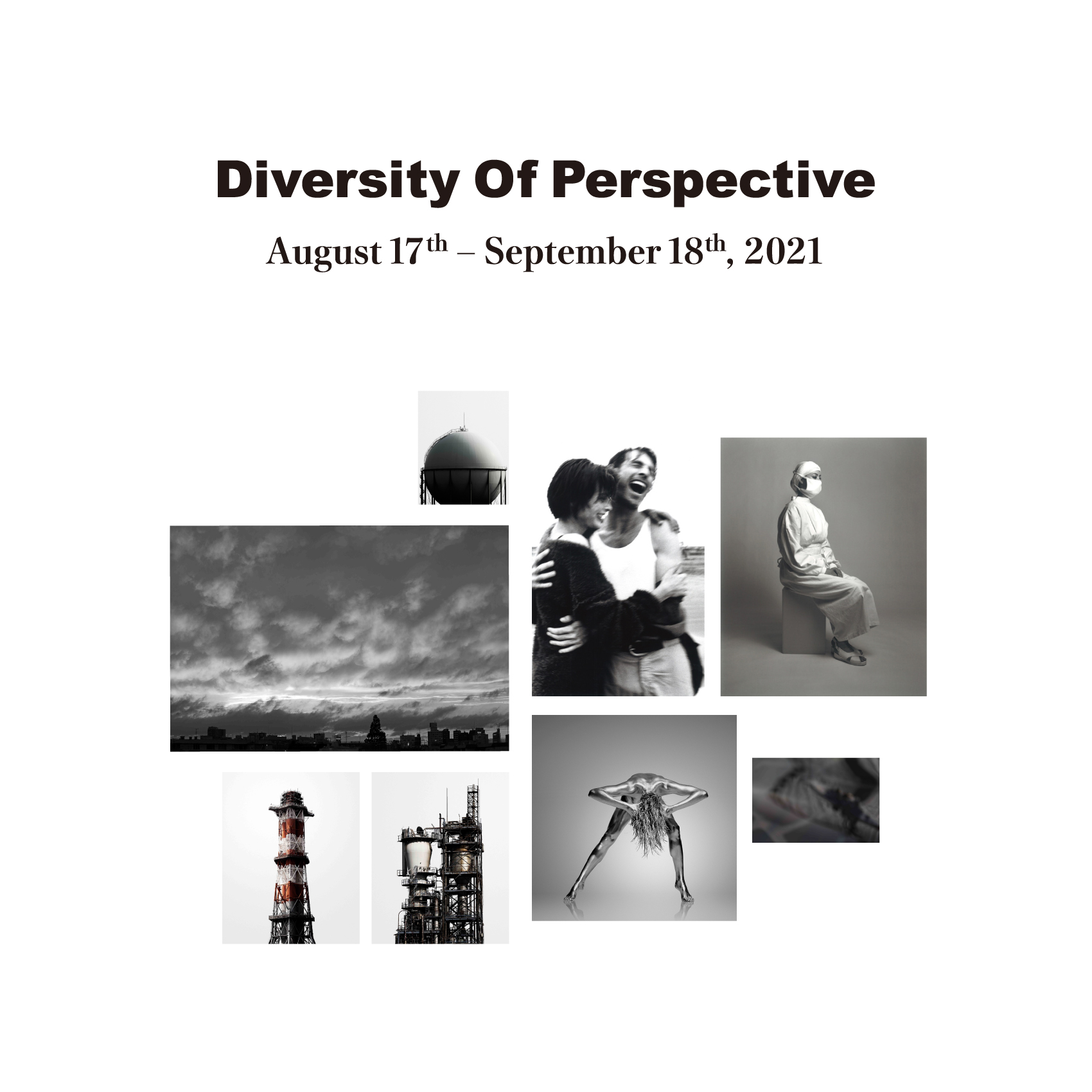 Sho + 1 pleased to announce a group exhibition, titled "Diversity of Perspective" from August 17th to September 18th.
This exhibition is to introduce various photographs which have antonymous themes such as organic substances vs inorganic matters, human figures and landscapes, or the ordinary and the extraordinary. It is our great pleasure that more people feel the power of photographs by professionals who find values as a communication tool and also to leave their works for posterity.
*Due to the expansion of state of emergency, the exhibition schedule is subject to change.
Diversity of Perspective
The exhibition, titled "Diversity of Perspective" is a group show by the photographers from the past to present whom I have paid attention to, and I would like to introduce their old and new works to the viewers. It is my pleasure that each artist has a unique perspective to create his or her own fruit.
I came across Mitsuru Sakurai's photographs when he had a first solo show in Spring of 2021 at 3331 Arts Chiyoda, located in downtown Tokyo. I was quite impressed with his exhibition which was focused a theme of iron, and his motif of various steel towers was outstanding to my eyes because he did not shoot the entire towers but cut out their parts to make them as if they are living things. As a result each tower could be more symbolically observed in his photographs.
Itaru Hirama has taken immense numbers of musicians' photographs in the theme of "No Music No Life". On the other hand, I have been fascinated by his humanity whilst Hirama experienced Great East Japan Earthquake at his hometown, Shiogama, Miyagi Prefecture. Going through it he came to take ordinary people's pictures to pull out as many big smiles as possible from them in the meaning of connecting people one another. From a different perspective I would like to introduce several photographs from Hirama's personal interests which resonate emotionally with me.
Masataka Nakano has been widely recognized when he released a mega hit photobook, titled "Tokyo Nobody" that depicts the empty city of Tokyo with no human-beings to be appeared there. My aim is a sort of challenge to figure out the meaning of city for Nakano when he takes pictures of the sky of Tokyo, since he has a strong obsession in densely populated city of Tokyo. The photographs were originally taken in colors, but I asked him to make them monochromatic to possibly reflect mental scenery of people who reside in Tokyo about how they have felt stress during Covid-19.
I have experienced scent of Japonism in Nobuyoshi Araki's photographs that may not be created by the photographers from abroad. An Araki's world has an apparent atmosphere in opposition to sophisticated style, and that reminds me of good old days during Showa period in Japan without today's overflow of various materials.
I encountered several photographs by Shogo Shimiya when I vaguely looked at my friends' Instagram. Then I became interested in mysterious red flame over the black background of his photographs. Shimiya explained to me that a series of these works came from his memory of his deceased mother, and moreover he insisted on the concept of "Bokeh" to be an important element to him. As his new photographic venture with such concept, a piece of art was born, and he named "MYSTERIOUS – koi".
Alison Jackson makes world famous look-alike persons appeared in her photographs and creates an optical illusion. One can see a bunch of shocking scenes that a pants-off Queen Elisabeth crouches down on a toilet stool to read a magazine, or a naked Marilyn Monroe reclines on bed to wank. Jackson creates an elaborate world that the viewer visually misperceives as if real celebrities take the same action.
Guido Argentini is a photographer who maximumly focuses on pulling out beauty of women. While Helmut Newton focuses on sturdily built women who have beautiful legs, Argentini exceedingly pursues a female body which combines curvaceousness with slenderness.
Hidemaro is an unidentified Asian artist who previously released perfect appropriation work of Andy Warhol's last self-portrait paintings, "Fright Wig Warhol". Hidemaro reconstructed a Jean-Michel Basquiat's thought to be a fake piece in his ironic interpretation.
Director Shoichiro Satake
Pick Up Artists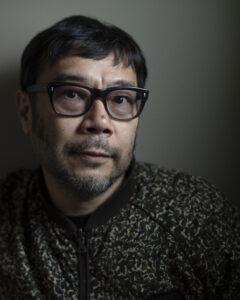 Itaru Hirama
After graduation from Nihon University College of Art with major in photography, 
Hirama studied under a photographer, Kaoru Ijima.  
Hirama has taken immense numbers of photographs of musicians – 
there are dynamism and uniqueness as if music comes out of his photographs.  
He took part in "Shiogama Photo Festival" in 2008, and established "GAMA ROCK" in 2012.  
In 2015 he opened up his own studio, called Hirama Photo Studio at Mishuku, Tokyo.

About MOTHERS Series
Hirama tells that he often catches a cold during a childhood.  Since he frequently got high fevers, his parents took him to see a female doctor nearby where he lived.  At that time injection in general was shot on butt, and nurses held limbs of him to do it.  Such fearful and extraordinary experience gradually gave him a feeling of ecstasy.  Then he came to realize that a surgical gown or a rubber apron would be the most hard core items for him from his memory of nurses wearing a white gown and an apron.  He thought that these items were made not only for protection but also for acceptance. If surgical operations and sexual intercourses are thought to be only the moment to irrupt one's body by the others, they are highly related to eroticism? – that is what he is questioning about.  
July 2021, Itaru Hirama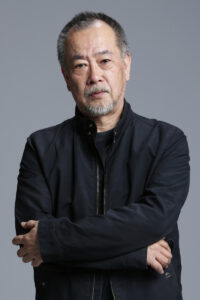 Masataka Nakano
Born 1955 in Fukuoka Prefecture and living in Tokyo since 1956. 
After graduating from Visual Communication Design at the Musashino Art University, 
became a disciple of the photographer Shigeru Akimoto. 
From 1980, became a freelance photographer mainly working for magazines and advertising. 
Wins Rookie of the Year award of The Photographic Society of Japan for 
"TOKYO NOBODY" in 2001, wins the Ihei Kimura Award for "TOKYO WINDOWS" in 2005.
A large exhibition "TOKYO" held at TOKYO PHOTOGRAPHIC ART MUSEUM in 2019.
In addition, wins the Higashikawa Award (Hidano Kazuemon Award) for his long activities in 2021. 

About Clouds
Since the birth of human race, aspiration and reverence toward firmament which is connected to the universe have been everlasting and unchangeable truth. Floating clouds in the sky that change their shapes from time to time give supreme meaning to us because when the clouds change their expressions, our emotions are greatly affected; like-cotton clouds make us relived and dark ones bring us ominous. We coexist with clouds. 
August 2021 Masataka Nakano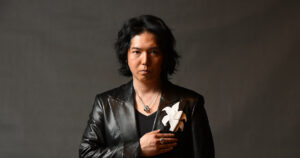 Shogo Shimiya
Having been trained in swordsmanship such as Kenjutsu, lai, Zentoudou, and Touken, 
I learned the fighting spirit and the determination of a swordman by 
experiencing martial arts and harsh matches.
The insight, the observation and the aesthetics, which have been cultivated, 
trained and sharpened in the battles of the sword for many years, 
are utilized in creative activities.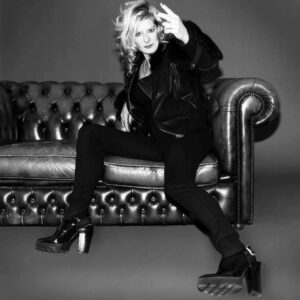 Alison Jackson
Alison Jackson (born 15 May 1970) is a contemporary BAFTA and multi award winning artist
who explores the cult of celebrity – an extraordinary phenomenon created by the media,  
publicity industries and the public figures themselves.  
Her work raises questions about current fakes news and alternative facts, 
and makes convincingly realistic work about celebrities doing things in private using 
cleverly styled lookalikes. 
Likeness becomes real, and fantasy touches on the believable. 
She creates scenarios we have all imagined but never seen before. 

https://www.alison-jackson.co.uk/

---